Lemonade -Minus Tide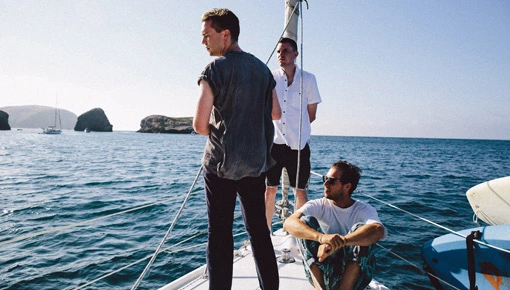 Lemonade return with their third studio album, Minus Tide, which finds inspiration in the beloved 80's sophisti-pop of Prefab Sprout, the melodic ambience of Gigi Masin, the Ibiza-informed electronic forays of Primal Scream and the windswept, Balearic disco of mid-2000's Gothenburg heroes, Studio. The band's serene, cerebral sounds have reached a new apex on Minus Tide – the songwriting undeniably more sophisticated.
Still living in North Brooklyn and contributing to the community's cultural patchwork, a sense of urban-itchiness is present in the music as well as a growing environmental concern for the coastal regions of their Bay Area youth. Additionally, Minus Tide is a celebration of all forms of wanderlust and the eternal pursuit of pleasure through exploration.
Catch Lemonade on tour this fall.