Releases
Airbird & Napolian
Airbird & Napolian
Mr. Foolish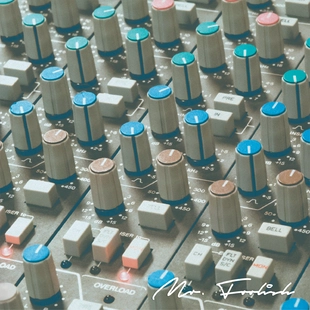 Airbird & Napolian
Mr. Foolish
The debut album by Joel Ford and Ian Evans is inspired by west coast dreams and east coast nightmares, where worlds meld to create a gripping blend of American House, Cosmic Funk and Hip Hop.
New York sensibilities shine through in Joel's melodic bass lines, astral vocals and idiosyncratic song construction; while Ian, born and bred in LA, delivers consistently cool and heavy beatscapes, surrounded by psychedelic ambience and hard focus.
The album was recorded over the course of two years between coasts and saw the boys weather laptop meltdowns, lost sessions, many hours spent in airplanes and a disparate collage of studios.