Releases
Morly
Morly
Something More Holy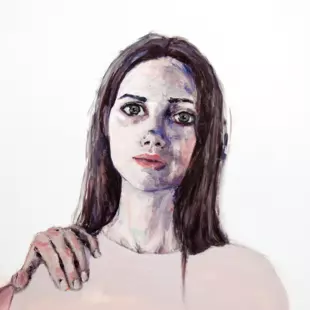 Morly
Something More Holy
Following her lauded debut, Morly returns with a second EP - one that further showcases her rich vocals and engaging song construction. Expanding on her lo-fi and mostly minimal approach to pop music, Something More Holy demonstrates Morly's ability to write a track that lingers long after it's ended. Singles 'If Only Chords' and 'Plucky' are powerful indicators that Morly's a career artist who's only just getting started.
Something More Holy was produced in collaboration with Stint from her home in LA about which she reflects, "This EP was quite literally a process of finding my voice, discovering how I sing technically, emotionally and lyrically. But also discovering myself in the context of collaborating with someone else."
Something More Holy is part of a limited-edition 12" that bundles both of her EPs together. Cover art was created by Morly herself.