Releases
Yumi Zouma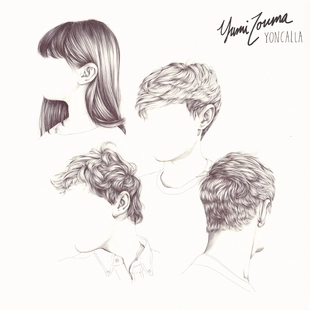 Yumi Zouma are Christie Simpson, Josh Burgess, Charlie Ryder and Sam Perry, and Yoncalla ­is their debut album. It follows two well-received EPs and multiple world tours.
At its essence, Yoncalla is about being close to people rather than miles apart. Whereas previous material was written in stages and shared between band members who live in distant corners of the world, Yoncalla is the product of the four Yumis collaborating in close quarters. "Yumi Zouma has always been an exercise in refining ideas and working together," reflects guitarist Charlie Ryder, "but this was the first time we weren't limited, or protected, by distance. It can be scary presenting raw ideas to your friends, but it's also incredible to see songs evolve through the sparks of inspiration that bounce between people in the same room."
On Yoncalla, Yumi Zouma's effortless waves of harmony have been refined and their creative process laid bare to expose an act more unguarded and interconnected than ever before. To capture that concept, New Zealand visual artist Henrietta Harris was tapped to create the artwork, illustrating the band together on a cover for the first time. Each member's portrait is hand­drawn, but without the individual characteristics that previously separated them.