Releases
Tempelhof x Gigi Masin
Tempelhof x Gigi Masin
Tsuki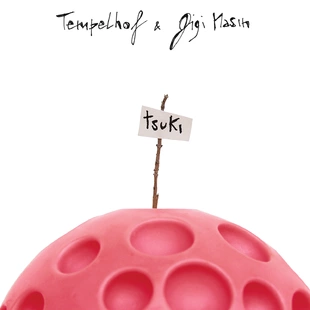 Tempelhof x Gigi Masin
Tsuki
Released in partnership with our friends at Hell Yeah, Tsuki is the second collaborative LP between Italian composer Gigi Masin and producers, Tempelhof.
Gigi Masin has played a crucial role in Italy's avant-garde music community since the '70s, via his directorial and composition work. His original material has been sampled by artists as diverse as Bjork, Friendzone, Main Attraktionz and To Rococo Rot. Recent projects include performing on the Maxmillion Dunbar and Co La project, Lifted, on PAN, while his 1986 album Wind was recently reissued to high praise. Masin is also part of Gaussian Curve, along with Young Marco and Jonny Nash.
Tempelhof are known for their spacious and expressive downtempo music. Having previously released one solo album, a 12" single and another joint full-length with Masin in 2014, Tempelhof are deeply respected throughout producer circles worldwide.
Tsuki is an exploration in ambience – soundscapes that are classically informed and contemporary. Some material is floating and beatless, while other is driven by distant dustings of percussion, twinkling keys and delicate electronics. Together, the boys' chemistry is organic and elegant, making for work that's honest and emotional.