Half Waif -form/a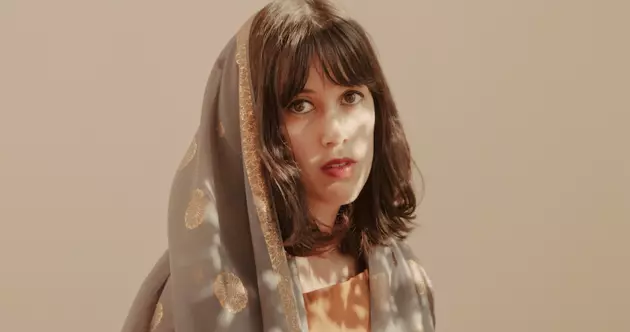 Nandi Rose Plunkett writes, records and performs under the name Half Waif. Her music is deeply personal and engaging, reflecting her lifelong endeavor to reconcile a sense of place. Raised against the bucolic backdrop of Williamstown, Massachusetts, Nandi was the daughter of an Indian refugee mother and an American father of Irish/Swiss descent.
Next to her touring schedule as a member of Pinegrove, Half Waif has already self-released two EPs and two LPs, but it was album, Probable Depths, that caught the attention of the worldwide music media with NPR singling out track 'Turn Me Around' and Pitchfork awarding it their coveted Best New Track distinction.
Half Waif's latest work is newly complete. The form/a EP is a collection of tracks that expand on her exploration of origin. She explains, "there's an inherent restlessness in the way that I write and think about sound. I'm the daughter of a refugee, and somewhere in me is this innate story of searching for a home. As a result, I have many. I'm sentimental, nostalgic, yet constantly seeking what's next, excavating the sound of my past and coloring it to make the sound of my future."
Art for form/a was shot by Adan Carlo and hand-stitched by María Aparicio Puentes. Half Waif is comprised of Nandi Rose Plunkett, Zack Levine and Adan Carlo.