Releases
Roland Tings
Roland Tings
Each Moment A Diamond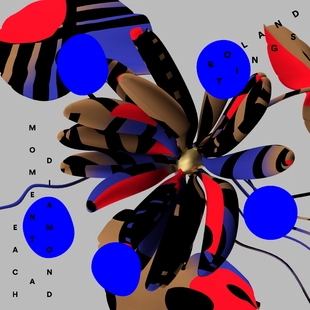 Roland Tings
Each Moment A Diamond
The latest body of work by Roland Tings is an undeniably solid six-tracker titled that illustrates his unique ability to combine contemplative dance music with propulsive pop cuts. Although the songs read as effortless examples of a producer in sync with his creative core, they're also the result of a sturdy creative routine. Approaching music like a 9-5 last year, Rohan Newman rented a studio in the industrial backstreets of Melbourne where he spent each day dedicated to his craft. Every morning Rohan ate the same breakfast, rode his bike to the studio along the same route and hung with the same friends at familiar places. The routine was deliberate and the results were fruitful.
"Being at the studio all day every day was psychologically demanding. For each good idea I had, there were a dozen bad ones, which is hard to face when you look back on months of work and realize the majority of the material will never make the record. Eventually though I was able to see each "failure" as a crucial contribution to the overall whole," reflected Rohan. "The routine also allowed me to grasp good ideas when they surfaced – when something was different, when something sounded great, I noticed and was able to follow each thread. Another breakthrough from the process was knowing when to stop, when to let go of an idea, power down the studio, get on my bike and head home."
Aptlyt titled, Each Moment A Diamond, the new EP shows an artist at peace with creative rigor and grounded in a sense of balance – two qualities that will serve him well as he wraps up a string of Australian shows that include stops at Laneway, dates with Rüfüs Du Sol and a nationwide headline run.