Seahawks
Seahawks
Eyes Of The Moon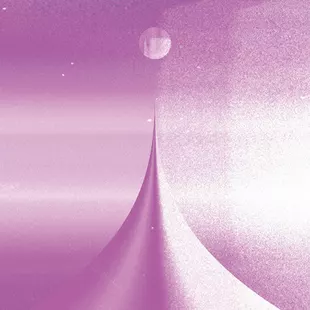 Seahawks
Eyes Of The Moon
From their coastal studio in Cornwall, Seahawks deliver a collection of mystic pop, sparkling new age and psychedelic ambience. Since forming in 2009, the UK duo — consisting of visual artist Pete Fowler and Lo Recordings founder Jon Tye — has accrued an impressive catalogue, spanning several albums which include collaborations with Laraaji, Peaking Lights, Laurel Halo and more.
After connecting as DJs in London, Tye and Fowler started working as a duo under the name Space Weather Sounds, creating abstract, edit-based tracks that attempted to synthesize those disparate styles and sounds. As they began shifting toward live instrumentation instead of samples, the project assumed a different shape and new material emerged from the title Seahawks. Several studio albums, an abundant range of remixes, and many collaborations have since followed.
Eyes Of The Moon is the latest Seahawks record, and their first with a label apart from Ocean Moon, their personal imprint created for the project. Cascine, longtime fans of the duo, will release the album in spring 2019. Recorded at their oceanside studio in Cornwall, UK, Eyes Of The Moon is a transportive aural journey, flowing from mystical pop to sparkling new age. As the title suggests, the material is best suited for twilight hours, opening with "Emergence" and closing with "New Dawn." From the onset, Seahawks create a lush lunar landscape replete with twinkling stars and celestial oceans, lilting instrumental melodies, drifts of synth and blinking percussion parts.

Eyes Of The Moon was recorded and written at The Centre Of Sound in Cornwall. It was mixed at Studio 34 in London with Guido Zen and mastered by Shawn Hatfield of Audible Oddities. The art package features original work by Japanese designer and visual artist Yoshirotten, and the first single is accompanied by a new 360-degree video by animator and visual artist Nicole Ginelli. Eyes Of The Moon is out March 15, 2019 on Cascine.