Konradsen
Konradsen
Baby Hallelujah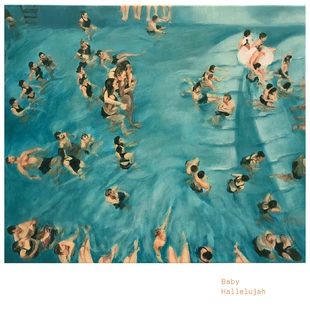 Konradsen
Baby Hallelujah
Norwegian newcomers Konradsen announce their new single "Baby Hallelujah" for Cascine.
"'Baby Hallelujah' is about dealing with the aftermath of life," says the Oslo-based duo of Jenny Marie Sabel and Eirik Vildgren. "It's simple and honest — just piano, vocals and samples of the people we love."
The fractured, achingly beautiful new track has a hymnal quality to it; a song that's hewn from the fragments that comprise life. Texturally, the ambient foley and hushed sounds of friends and family peppering the song add a distinctly organic element to the writing, suggesting a feeling of community and its healing potential.
'Baby Hallelujah' follows the launch of their inaugural song 'Never Say A' last October. It was produced and mixed by Kåre Vestrheim and mastered by Morgan Nicolaysen. The track releases today, February 21, in North America on Cascine.